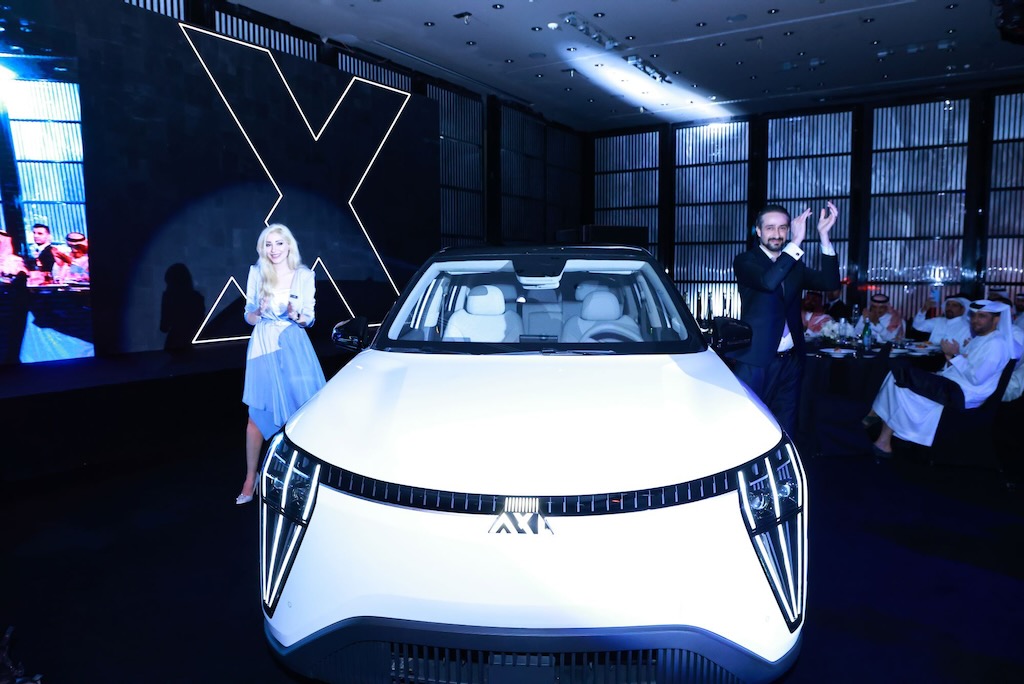 AXL Electric Vehicles unveils the first Canadian EV brand
Read Time:
4 Minute, 14 Second
AXL Electric Vehicles (AXL), the Canadian automotive company dedicated to revolutionizing the EV industry by making luxury electric vehicles more affordable, is proud to announce the world premiere of its SHARX-5, the company's new electric mid-size SUV, in Dubai.
The new vehicle was revealed in a glamorous event attended by the company's Founder & CEO, higher management, and top engineers who worked to achieve the company's mission to create a surprisingly affordable luxury car. SHARX-5 combines superior technology with luxury features, and an exceptional driving experience, all with climate sustainability at its core.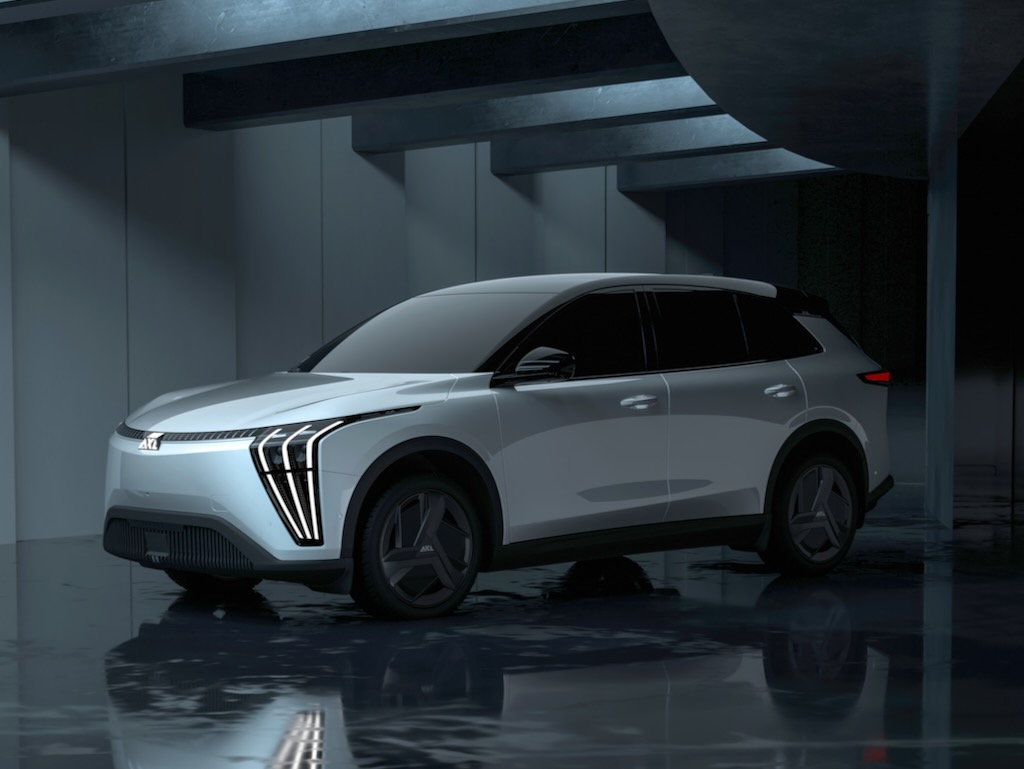 "We're thrilled to introduce the SHARX-5 to the world," says Ali Eslami, Founder & CEO of AXL. "Our mission is to make luxury electric vehicles as affordable to as many people as possible. By doing so, we can do our part to help reduce the effects of climate change, and leave a legacy we can be truly proud of. We're unveiling a superior electric vehicle that delivers an exceptional driving experience. Built with advanced technology and designed with a relentless focus on innovation, we're bringing luxury electric vehicles to a much wider audience than ever before."
According to Ali, the timing is perfect for AXL's entry into the market. "We are filling a need for a more affordable EV that also delivers a luxurious driving experience." The global automotive market is witnessing a rapid shift to electric vehicles where governments are beginning to curb the sale of new gas-powered vehicles, "a shift that's coming sooner than many people think", says Ali.
Addressing misconceptions related to the shift to electric vehicles, Ali commented that repairs and maintenance are not expensive for EVs and that AXL will be manufacturing electric vehicles that are made up of fewer components than a gas vehicle, with the ability to be updated over-the-air. EVs are becoming cheaper to repair, break down far less frequently, require significantly less maintenance, and can last several years longer than gas cars.
AXL is committed to making the switch to an EV as easy and seamless as possible. AXL EVs can be charged with universal chargers, and there are more public charging stations being built every day.
Ali explains, "Our goal is to establish AXL as a leading global EV brand by providing a superior EV with outstanding features to make the driving experience the smoothest, most-luxurious ride ever. But unlike other luxury EV brands, we set out to make ours as affordable for as many people as possible."
AXL Electric Vehicles Inc. intends to improve the customers' lives with a positive contribution to the community through hard work, commitment, and innovation. It has been established to satisfy the increasing demand for electric vehicles which are better for the environment, cheaper to operate, maintain and deliver superior performance. Aiming to create a luxurious electric vehicle that can be affordable for more people, the company was founded on the belief that climate sustainability should be accessible to everyone and not just the rich.
AXL is rooted in six core values: simplicity–one model that has it all, affordability– to help people make the switch faster and easier by making its vehicle the most affordable in its class, luxury– its EV includes the most features that can be found in a high-end luxury vehicle to ensure an effortless and comfortable driving experience, safety–its technology is built with safety at its core where every possible feature was included to increase safety inside the vehicle. Other values include community–reversing climate change requires all of us to play our part, and AXL aims to put in place several initiatives that promote collective efforts to make a lasting impact on the global community with plans to build charging stations that will be available to all EVs, not just their brand, quality– superior,
best-in-class technology, exceptional customer experience with the flexibility to accommodate the changing market demands.
About the SHARX-5
The SHARX-5 is a five-passenger midsize SUV with a driving range of up to 500 km. SHARX-5 comes standard with premium features: heated and cooled driver, passenger and rear seats, 4G internet, full-cabin-width three-screen display, edge-to-edge glass roof, ambient interior lighting, crystal E-shifter, logo projector on side mirrors, integration with Apple CarPlay and Android Auto, fast and universal charging abilities and over-the-air updates.
SHARX-5's other key specifications include acceleration of 0-100 km/h in 7.4 seconds, length x width x height of 4,770mm x 1,890mm x 1,680mm; wheelbase of 2,810 mm; curb weight of 4,188 pounds.
SHARX-5 Availability and Online Reservation
The luxury all-electric SUV will be available for online reservation in the regions listed on AXL's website, www.AXLEV.com, by May 29, 2023. Current estimated delivery date for GCC countries is Spring 2024.