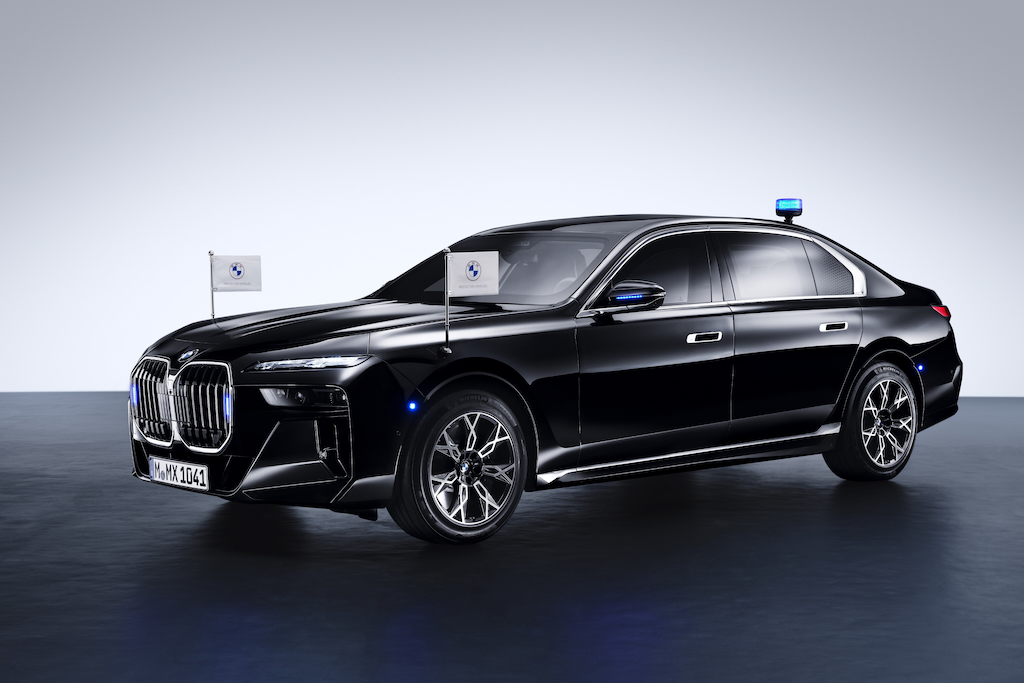 BMW presents the i7 Protection: Security meets sustainability with uncompromising features
Read Time:
1 Minute, 55 Second
BMW has unveiled the BMW i7 Protection, an extraordinary all-electric protection sedan that sets a new standard for security while delivering an unparalleled electric mobility experience. By seamlessly integrating cutting-edge technology with the renowned BMW driving experience, the BMW i7 Protection pioneers a new era in the protection vehicle segment.
As the world's first protection sedan equipped with an all-electric drive system, BMW i7 Protection stands as a beacon of innovation, offering unwavering security without compromise. Meticulously designed to ensure the safety of individuals in high-risk scenarios, the new model offers tailored protection like never before.
At the heart of the i7 Protection's security prowess lies the revolutionary BMW Protection Core. This unique innovation features an exceptionally robust, self-supporting protective body structure made from hot-formed steel alloys – or armour steel – complemented by additional armour for the underbody and roof, armoured glass, and protection-spec doors. Together, these elements create a holistic and impenetrable defence system.
BMW has drawn on 45 years of expertise in protection vehicles to develop the ingenious core and integrated features. They guarantee that both the combustion-engined BMW 7 Series Protection and the electric BMW i7 Protection meet the highest security standards, achieving the remarkable and world-class VR9 rating. The glass used in the vehicles meets the criteria for VPAM 10 classification, representing the pinnacle of civilian protection vehicle standards. Both models will be meticulously built at the BMW Group Plant Dingolfing in Germany, using an "craft manufacturing" process.
What sets the BMW i7 Protection apart is its visionary approach, where security goes hand in hand with sustainability. With a powertrain comprising front and rear electric motors derived from the brand's most powerful all-electric production model, the BMW i7 Protection delivers instant power delivery and exceptional traction. The BMW 7 Series Protection seamlessly blends security and superior driving dynamics with high efficiency, elevating it to a new level.
The i7 Protection's zero-tailpipe emissions align perfectly with its focus on sustainability, reflecting the BMW Group's dedication to environmentally responsible mobility solutions.
The BMW i7 Protection and BMW 7 Series Protection will make their debut at the IAA Mobility 2023 international motor show in Munich, taking place in September, with deliveries to customers beginning in December 2023.