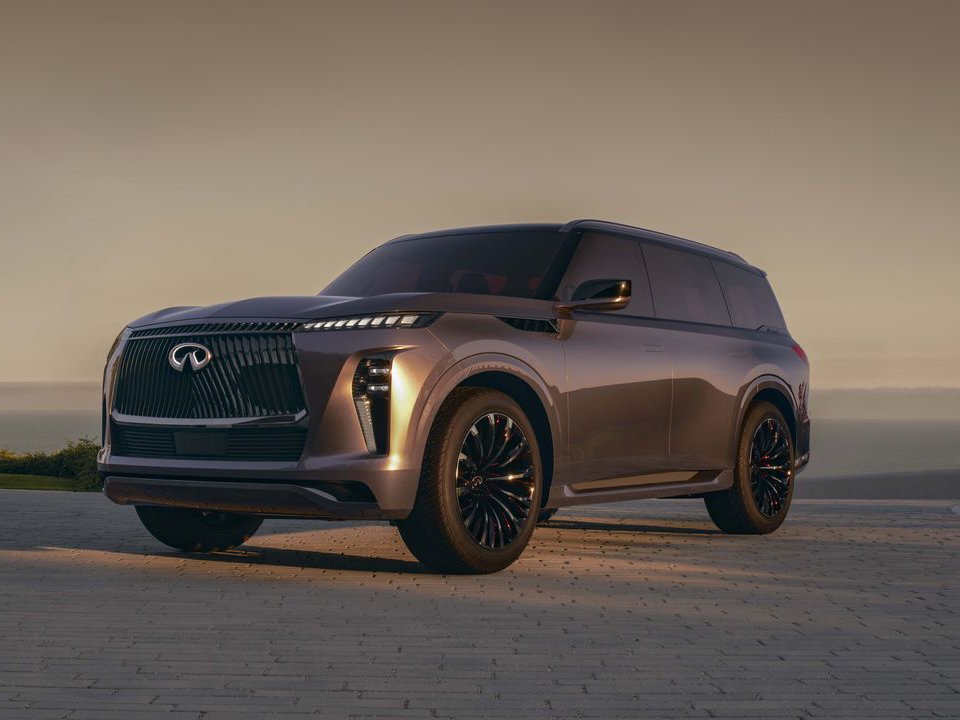 Infiniti QX80 Concept Unveiled: A Bold New Look for the Flagship SUV
Read Time:
1 Minute, 36 Second
Infiniti has unveiled the QX Monograph concept, a design study that previews the next-generation QX80 SUV. The concept features a bold new look with a large front grille, distinctive lighting elements, and a muscular stance.
The grille is inspired by a bamboo forest, with a textured pattern that resembles the leaves of the trees. The LED daytime running lights are shaped like digital piano keys, and the headlights are mounted lower down on the fascia. Infiniti's new 3-D logo is prominently displayed in the center of the grille.
The rear of the concept is equally striking, with full-width LED taillights and a vertical hash pattern that mirrors the DRLs up front. The concept is finished in a deep red paint color called Akane, which changes colors in different lighting conditions. The windows are tinted red, and the roof is finished in gloss black. The 12-spoke wheels also have red accents.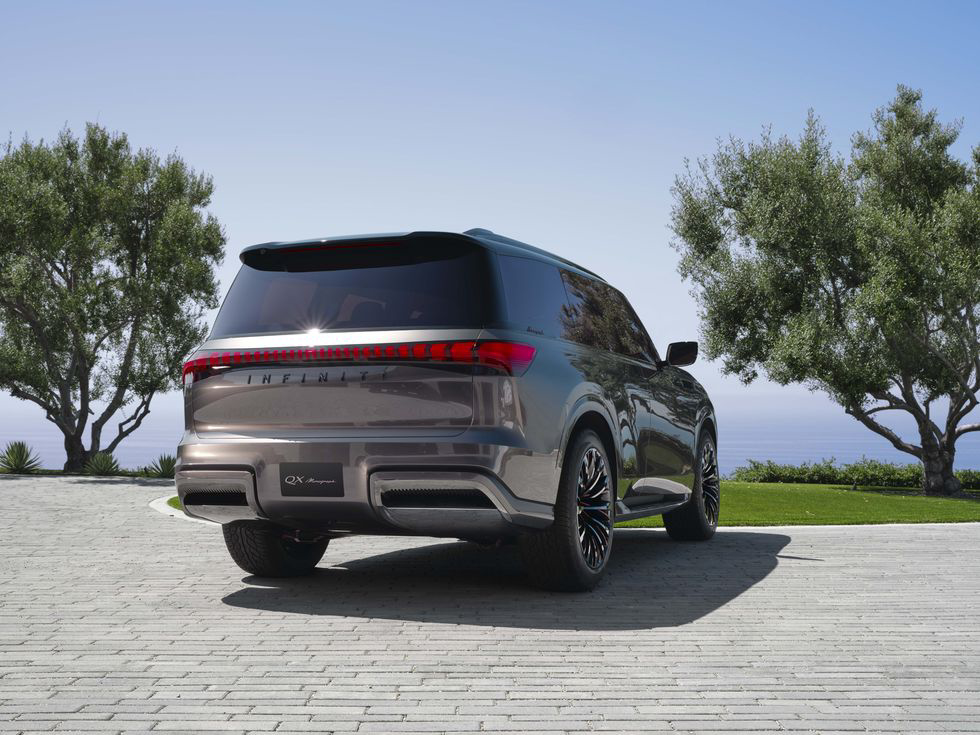 The QX Monograph concept does not have an interior, but we can expect the production model to feature a more luxurious and modern cabin than the current QX80. This could include nicer materials, more advanced technology, and more spacious seating for up to eight passengers.
The next-generation QX80 is expected to arrive in the United States in 2025.
Here are some additional details about the QX Monograph concept:
It is powered by a twin-turbocharged V6 engine that produces 450 horsepower and 470 lb-ft of torque.
It has a 9-speed automatic transmission and all-wheel drive.
It has a towing capacity of 8,500 pounds.
It features a suite of advanced safety features, including automatic emergency braking, lane departure warning, and adaptive cruise control.
We are excited to see the next-generation QX80, and we think it will be a major step forward for the Infiniti SUV lineup.