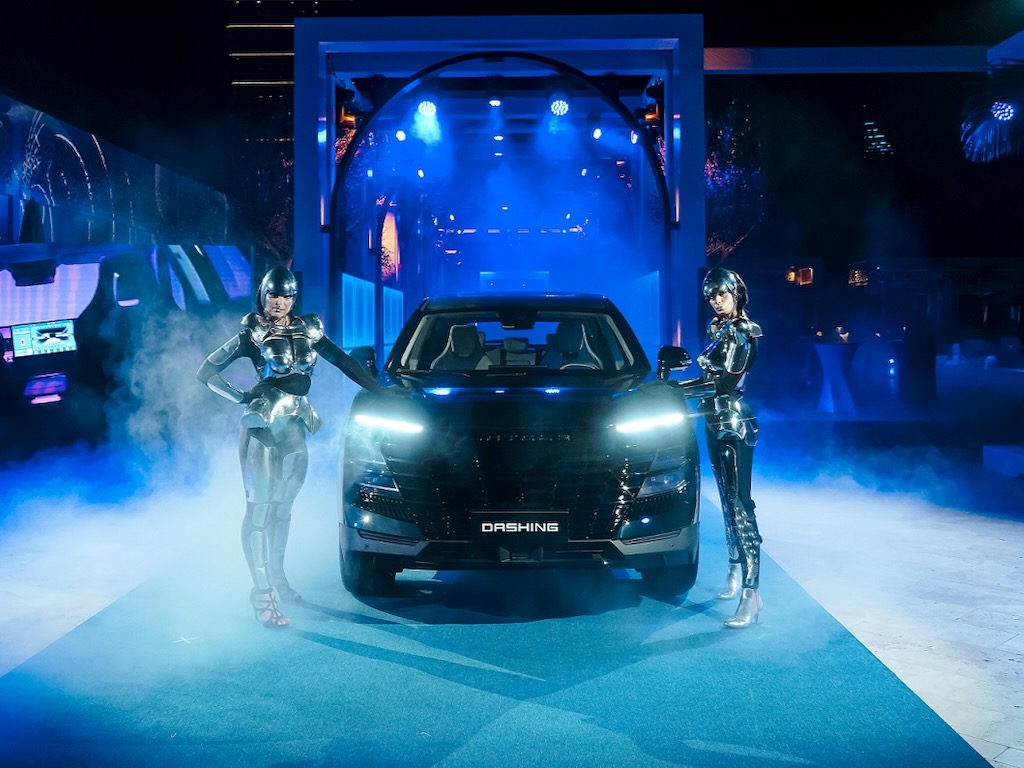 Jetour Dashing debuts in UAE
Read Time:
2 Minute, 14 Second
The Elite Cars, one of the most renowned multi-brand luxury car dealerships in the UAE, launched the all-new 'Jetour Dashing', a sleek designed luxury SUV integrated with latest in technology and innovative features. The new model adds to the company's impressive portfolio of high-end vehicles.
The all-new Jetour Dashing is powered by a 1.6 litre turbocharged 4-cylinder engine delivering 197 bhp ensuring power and stability no matter the condition. It comes with a warranty of up to ten years or for 1,000,000 km and a three years' service package or for up to 40,000 km.
With its 4590 x 1900 mm body and 2720 mm wheelbase, Jetour Dashing offers a comfortable and smooth drive. With its spacious 5-seater configuration, experience a one-of-a kind cabin that offers world-class comfort and luxury. Jetour Dashing, also features advanced infotainment systems, and comes with a 15.6-inch smart touchscreen that integrates all its features in one clear and user-friendly interface.
With road safety being a top priority in UAE, to ensure the safety of passengers, Jetour Dashing ensures safer commuting with a blend of advanced and innovative safety features. Lateral Collision Warning, Lane Departure warning system, Emergency braking, High speed warning, Forward and Backward collision warning all adds to a safer driving experience.
Ms. Dahlia Merlin, Director of Business Management at The Elite Cars, said:  " At the Elite Cars, we have a steadfast dedication to delivering unparalleled experiences to our valued customers. We are thrilled to add Jetour Dashing to our fleet of opulent vehicles. This SUV employs state-of-the-art technologies and boasts outstanding performance, giving us every reason to believe that it will provide a remarkable driving experience to a diverse range of customers."
Jetour Dashing comes with a striking exterior design, features a sharp shoulder line with 20-inch alloys leading to a finely sculpted profile along with fine LED lights integrated on both ends of the imposing front grill. Additionally, the sporty appearance of the vehicle is further highlighted by the split rear roof spoilers, rear diffusers, and LED taillights with checkered flag patterns, along with dynamic turn signals.  The car's Adaptive Cruise Control eases long rides, while Advance Hill Ascent and gentle descent feature help control the pace at steep slopes.
With the launch of the new Jetour Dashing, The Elite Cars reiterates its commitment to offering its customers the utmost luxury and safety, coupled with high performance and exceptional driving experiences. The new vehicle is set to provide drivers, as well as passengers, with the highest level of satisfaction, along with secure, safe, and luxurious travel.