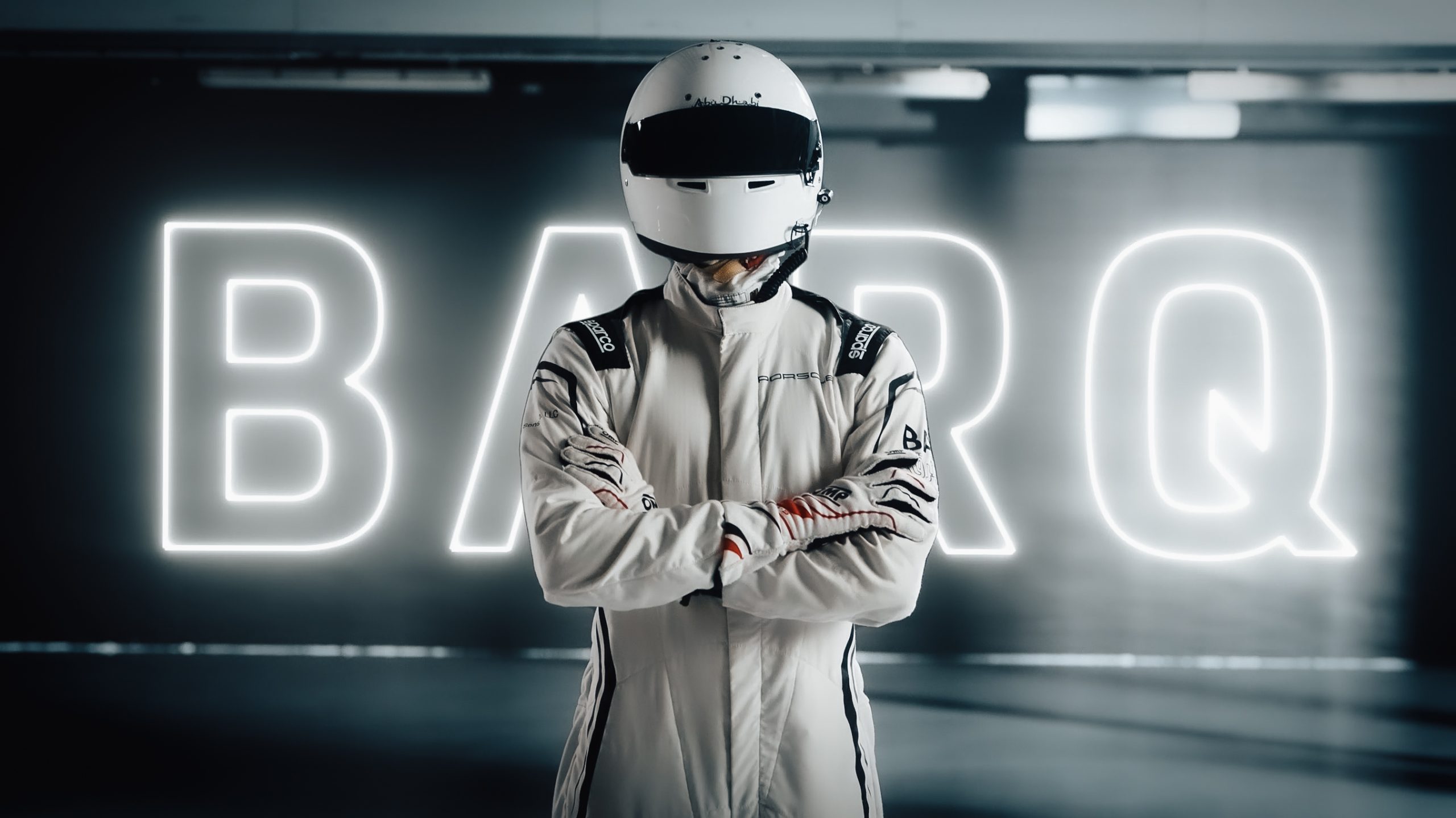 Mysterious New Test Pilot Aims to Record Fastest Laps in a Porsche
Read Time:
1 Minute, 32 Second
Porsche Centre Abu Dhabi (Ali and Sons company) is proud to introduce their latest addition to the team, a new test pilot known as Barq, who is set to break new records for Porsche lap times at Yas Marina Circuit.
Derived from the Arabic word for lightning, Barq is a fitting moniker for this stealth-like test pilot, who will be pushing the boundaries of performance to new levels behind the wheel of several Porsche models. With a focus on performance, Barq will showcase the capabilities of various Porsche models, including the iconic 911 GT3, the class-leading Cayenne Turbo GT, the Macan, the 718 GT4 RS, the Panamera GTS, and the all-electric Taycan Turbo.
"We are delighted to unveil our newest addition to the team, Barq, our exclusive test pilot for all Porsche models. Through Barq's exceptional driving skills and extensive experience, we are confident that he will demonstrate the full capabilities of each Porsche model as an engineering masterpiece, delivering unparalleled performance and driving pleasure. We look forward to sharing the results of Barq's lap times through our social media channels, where our followers can join us in experiencing the excitement first-hand." said Darren Abel from Porsche Centre Abu Dhabi and Al Ain.
Porsche fans and prospective customers can follow all the excitement on Porsche Centre Abu Dhabi and Al Ain's official social media channels. In addition to highlighting the fastest lap times recorded by Barq for each Porsche model, these channels will provide insights into the intriguing figure behind the test pilot's helmet. 
Barq's mission is yet another way for Porsche enthusiasts to explore the brand's world-renowned performance. By delivering record-breaking lap times and showcasing the capabilities of Porsche's diverse range of models, Barq will undoubtedly bring a new level of energy and excitement to the UAE's automotive scene.