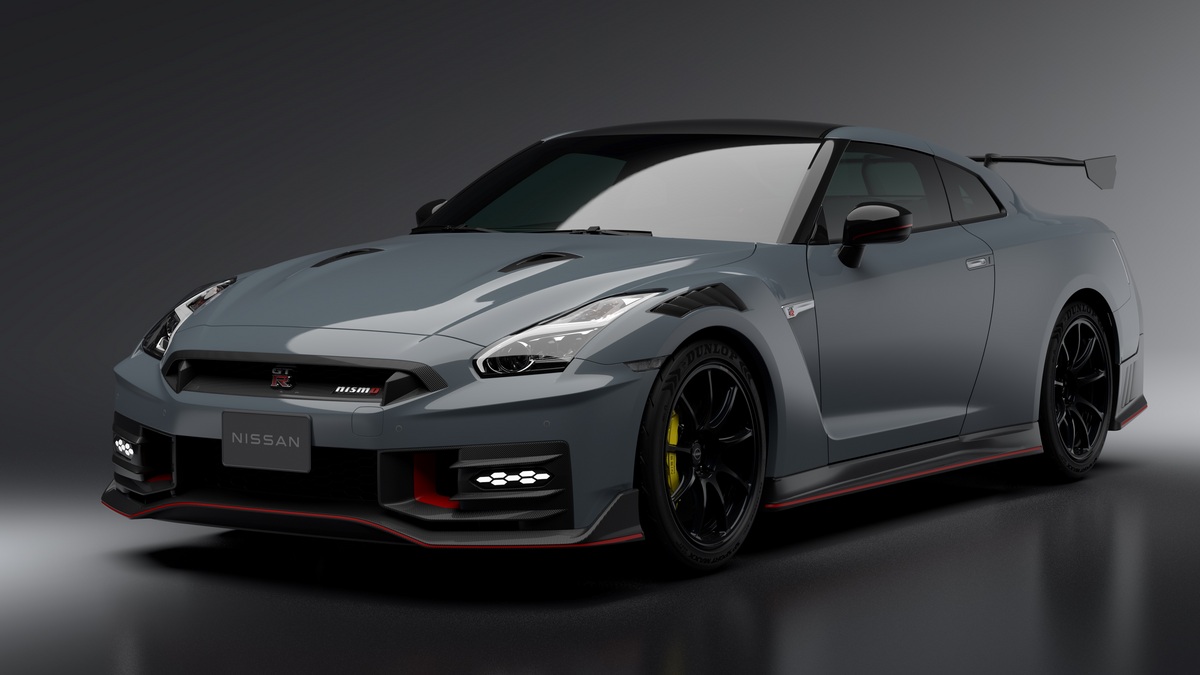 New Nissan GT-R unveiled in Japan
Read Time:
2 Minute, 14 Second
Nissan last week unveiled the new Japan-market GT-R, including two special editions, the Nissan GT-R Premium edition T-spec, and Nissan GT-R NISMO Special edition. The 2024 models are planned to hit the market in the coming spring and will be joined by the NISMO versions, planned to go on sale in summer.
With "evolving toward ultimate driving pleasure" as its product concept, the Nissan GT-R continues to enhance its status as a premium sports car. The new models represent the next level of balance between speed and ride quality. "Fronted with a new grille design, cutting-edge technologies and craftsmanship, the new models are the pinnacle of the GT-R R35," said Nissan COO Ashwani Gupta.
The models feature improved aerodynamics and a refined ride quality. While maintaining horsepower, noise and vibration have been reduced and the sound carefully tuned to enhance onboard comfort.
T-spec represents the GT-R's philosophy of leading and shaping the times and is inspired by the words trend and traction. The GT-R T-spec has been created to always be ahead of the times and to drive with robust grip. The Nissan GT-R Premium edition T-spec is now equipped with specially set suspension and carbon disc brakes, delivering the pleasure of a smooth ride and responsive handling.
The Nissan GT-R NISMO maximizes the use of racing technologies. By refining aerodynamic performance, suspension tuning, and adding a mechanical limited-slip differential to the front final drive, this is the highest-performance GT-R ever. The exclusive Recaro carbon back bucket seats have been refreshed for enhanced drive quality, providing a unified feel with the car and increased comfort. The Nissan GT-R NISMO Special edition uses high-precision weight-balanced engine parts, such as piston rings, connecting rods, crankshaft, and a clear-coated NISMO- exclusive carbon engine hood (with NACA ducts).
Specifications (before homologation; Nissan figures)
 

GT-R

Pureedition

 

GT-R

Blackedition

 

GT-R

Premiumedition

 

GT-R

PremiumeditionT-spec

GT-R

Trackeditionengineeredby NISMO

GT-R

Trackeditionengineeredby NISMO

T-spec

 

 

GT-RNISMO

 

GT-RNISMO

Specialedition

 

 

Engine

 

 

VR38DETT, V6 twin-turbo charged DOHC

VR38DETT

(NISMO specialtuning),

V6 twin-turbocharged DOHC

Drivetrain
4WD
Transmission
GR6 dual clutch transmission
Maximum power(kW(PS)/rpm)
419 (570)/6,800
441 (600)/6,800
Maximum torque (N・m(kgf・m)/rpm)
637 (65.0)/3,300-5,800
652 (66.5)/3,600-

5,600

Overall length (mm)
4,710
4,700
Overall width (mm)
1,895
1,895
Overall height (mm)
1,370
1,370
Wheelbase (mm)
2,780
2,780