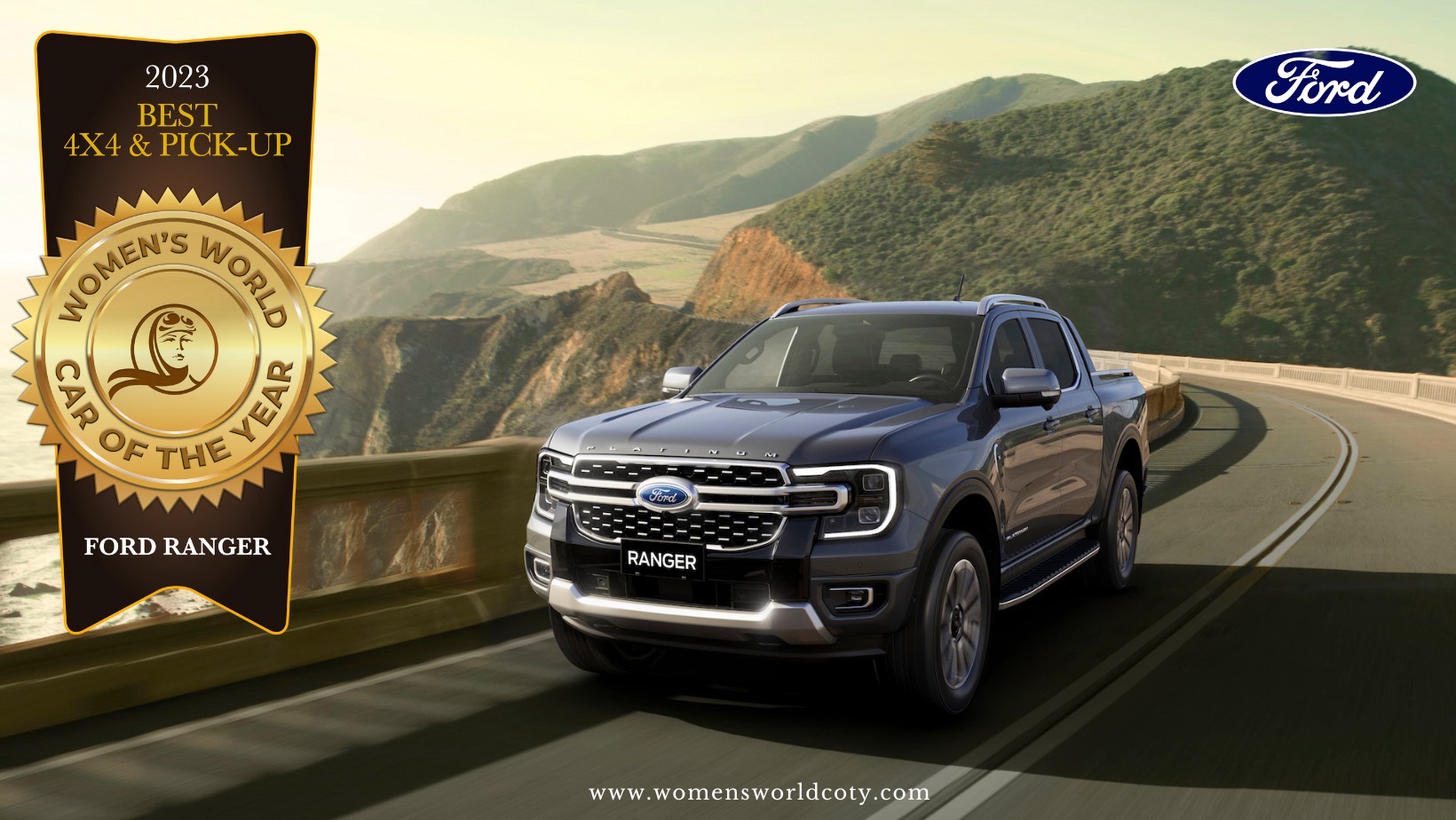 Women's World Car of the Year Names All-New Ford Ranger 'Best 4×4 and Pick up'
Read Time:
2 Minute, 41 Second
The Ford Ranger is the most versatile, capable Ranger ever – and now, it is also officially the "Best 4×4 and Pick-up" according to the Women's World Car of the Year judges.
Women's World Car of the Year is voted for by a jury comprising 63 women motoring journalists from 45 countries across five continents, who make up the automotive industry's only all-female jury.
Vehicles across six categories are assessed for safety, driving, comfort, technology, design, efficiency, impact on the environment, and value for money. The judges were impressed by Ranger's breadth of abilities, stating: "This is a reliable, stylish, and charismatic pick-up. It moves with ease over any terrain. It's as efficient as an off roader, but more practical thanks to its cargo box."
Natasha Milner, platform program manager, Ranger and Everest said: "Having worked on the new Ranger right from the beginning, I know how much customer feedback was poured into the truck to ensure it was fit for work, family, and play. And, as a mother, I can fully appreciate the truck's practicality and advanced driver assistance systems (ADAS). Thank you to the Women's World Car of the Year jury for this award, which recognizes Ranger's global appeal and ultimate capability.
First revealed in 2021 and launched in 2022, the multi-award-winning Ranger line-up runs from the hard-working XL to the Ranger Raptor performance pickup.
Available with a variety of powertrains, from the proven 2.0L Bi-Turbo to a single turbo variant and the new 3.0-litre V6 turbodiesel, Ranger offers buyers plenty of choice. New features on Ranger include outboard dampers for enhanced ride control, a box step for easy access into the load box, enhanced selectable drive modes and a new on-demand four-wheel drive system.
New technologies include a range of large-format infotainment screens (10.1- to 12-inch) and digital instrument clusters, to the availability of Matrix LED with glare-free high beam, e-shifter, and electric hand brake. Ranger is also available with a suite of new or enhanced advanced driver assistance systems (ADAS), including active park assist, BLIS with trailer coverage and automatic emergency braking (AEB) with a wide-view camera for enhanced support at an intersection.
International Motoring Jury and Editor in Chief of Global Trend Monitor & Madame magazine, Shereen Shabnam, concurred: "I love the athletic shape of the Ford Ranger as it exudes an image of bold style and is practical for adventure trips into the rugged outdoor desert terrain. The interior of the Ranger is also comfortable for everyday use with an impressive array of technology, safety and drive assistance features. Overall I found the Ranger is tough, capable and a joy to drive around the city and the desert. Congratulations to Team Ford on winning the WWCOTY awards this season."
Ranger was designed and engineered off the back of real-world customer feedback, with the team conducting more than 5,000 interviews across multiple countries. Ranger underwent millions of kilometers of testing across 10 different countries to ensure it meets, or exceeds customer standards for capability, quality, reliability, and durability.