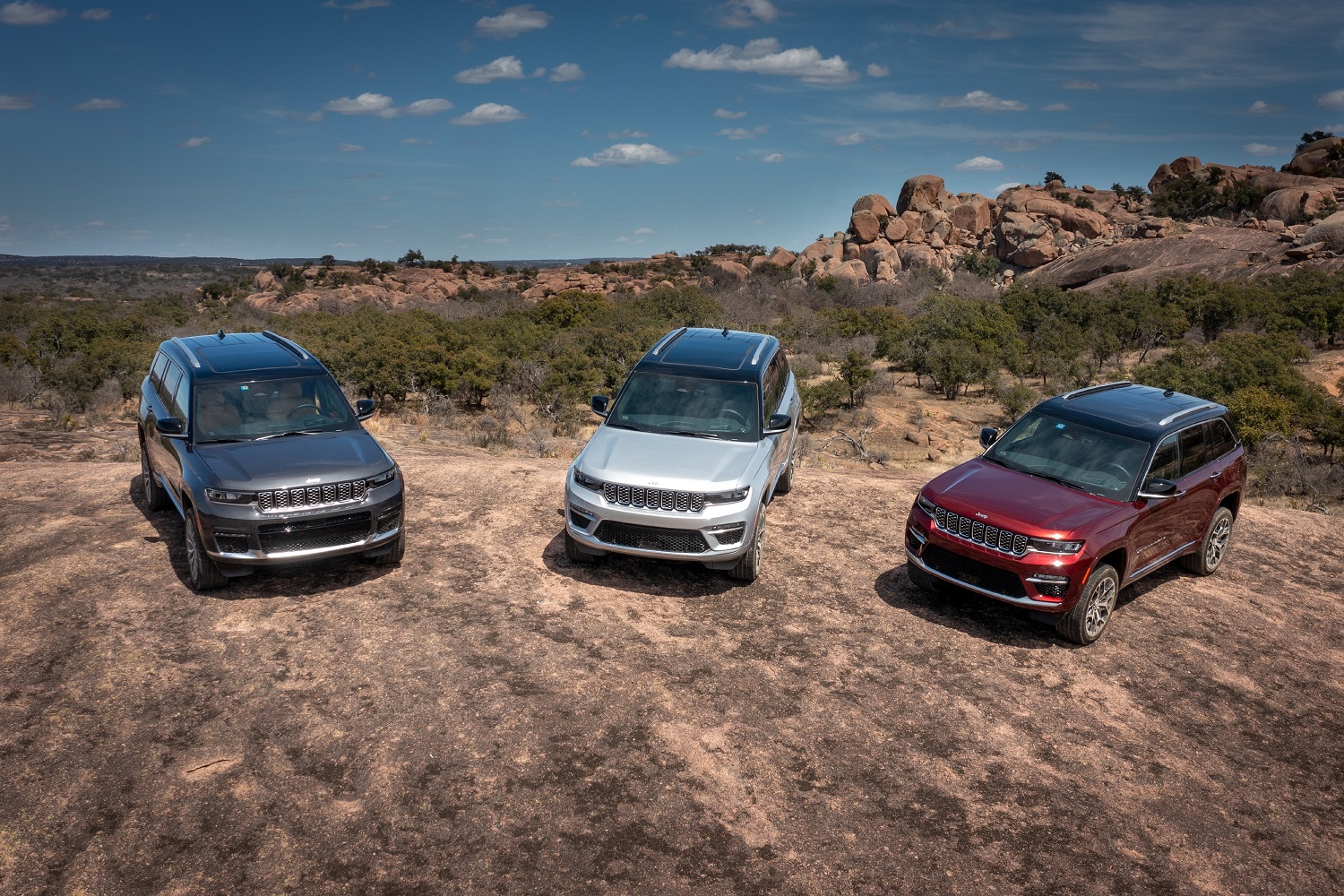 2023 Jeep® Grand Cherokee, Grand Cherokee L Merit TOP SAFETY PICK+ Rating from IIHS
Read Time:
2 Minute, 13 Second
The 2023 Jeep® Grand Cherokee and the three-row Jeep Grand Cherokee L have earned TOP SAFETY PICK+ ratings from the USA's Insurance Institute for Highway Safety (IIHS).
It is the highest-possible rating awarded by the IIHS and applies to 2023 Grand Cherokee SUVs built after March of this year, and 2023 Grand Cherokee L SUVs built after May.
"Achieving the highest-possible safety rating from the IIHS is consistent with the Jeep Grand Cherokee's place as the most-awarded SUV in history," says Jim Morrison, senior vice president and head of Jeep brand North America. "The Jeep Grand Cherokee's singular blend of safety technology and extreme-condition capability afford our customers the level of driving confidence they deserve. And with the appeal of two- and three-row versions, that driving confidence is available to a wider customer demographic."
The 2023 Grand Cherokee and Grand Cherokee L are graded "good" – the highest-possible rating – in the four crashworthiness tests required to achieve TOP SAFETY PICK+:
Small overlap front – driver-side
Small overlap front – passenger-side
Moderate overlap front – original test
Side impact – updated test
The 2023 Grand Cherokee lineup features standard-equipment Automatic Emergency Braking (AEB) technology the Jeep brand calls, Full-Speed Collision Warning with Active Braking and Pedestrian/Cyclist Detection. The system's unique array of cameras and sensors satisfied the daylight and night-time function required by the IIHS for a TOP SAFETY PICK+ designation.
If the feature detects a pedestrian or cyclist and determines a frontal collision appears imminent, it will – if the driver does respond accordingly – activate the vehicle's brakes. In certain conditions, the system is capable of bringing the vehicle to a stop.
The Grand Cherokee's system earned an "advanced" rating in daytime vehicle-to-pedestrian evaluations and was graded "superior" – the highest-possible IIHS rating – in nighttime conditions.
The Grand Cherokee lineup benefits customers further from more than 110 available safety and security features that includes Intersection Collision Assist and Drowsy Driver Detection.
The former helps detect vehicles approaching from driver's left and right when nearing a crossroad. If collision appears imminent, the system delivers audible and visual alerts.
If driver does not respond, system automatically activates vehicle's brakes.
Drowsy Driver Detection tracks behavior consistent with that of a drowsy driver, such as lane deviation. When certain thresholds are reached, the system responds with audio and/or visual cautions for driver to pull over.
"At Jeep, we are content to rest on our laurels as the pre-eminent SUV brand," Morrison says. "Whenever possible, we seek to leverage advanced technology to enhance the ownership experience of our customers."