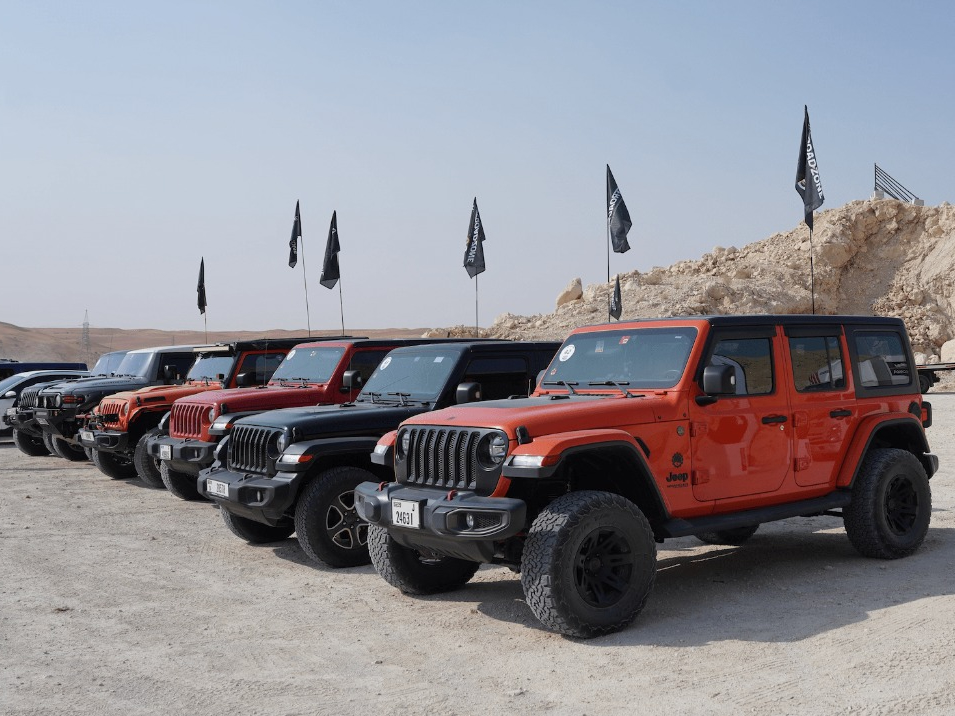 OffRoad-Zone Hosts 2nd International Off-Road Day in the UAE
Read Time:
2 Minute, 19 Second
OffRoad-Zone, the leading private automotive brand in the UAE, orchestrated an unforgettable 2nd edition of the International Off-Road Day event hosted at the XQuarry Adventure Park in Sharjah, UAE. Off-road enthusiasts from across the UAE converged to celebrate the close-knit community of adventurers and explorers. The day unfolded as an action-packed journey into the heart of off-road excitement, featuring an array of community-building activities and boundless fun set against the stunning backdrop of XQuarry Sharjah.
Attendees were divided into teams, each embarking on a unique off-road adventure. participants enjoyed a Desert Expedition drive through the expansive desert navigating the challenging dunes and a Rugged Terrain Trek featuring an exciting journey through the rugged terrain and obstacles.
OffRoad-Zone is focusing on the expansion of its community while highlighting the significance of the motorsport that is growing in popularity globally. With a current community boasting over 600 members, the organization engages in weekly desert drives and various off-roading activities, fostering a sense of camaraderie and adventure among its members.
"International Off-Road Day is not just another event; it's a celebration of the unique culture and stunning terrain the UAE offers. It's an opportunity for both seasoned off-roaders and newcomers to experience the thrill of off-roading in a safe and responsible manner. Through skill-building activities and team challenges, we hope to inspire a new generation of off-road enthusiasts who share our love for adventure and respect for nature.", commented Hakob Harutyunyan, Group CEO at OffRoad-Zone.
The International Off-Road Day celebration reached its culmination with a celebratory conclusion at the end of the event, where the best-performing teams and individuals were rewarded with exciting prizes. As the sun set on this unforgettable day, attendees enjoyed a delightful finale completing the opportunity to socialize and connect with fellow offroad enthusiasts while sharing their experiences and knowledge.
As the UAE offroad scene is becoming more vibrant such events as the International Off-Road Day play a vital role in strengthening the community's bonds and celebrating members' shared love for exploration. The event organizers and their partners believe such events contribute to collective learning and sharing of experiences and further foster responsible off-roading practices. Environmental conservation is and will always be one of the main objectives of all OffRoad-Zone's initiatives and endeavors.
Offroad Zone extended their heartfelt appreciation to all participants, sponsors, and facilitators whose support contributed to the resounding success of the International Off-Road Day event. Together, they celebrated the spirit of off-road adventure and the vibrant community that thrives within it.
For more information about the event and to see past events' highlights please visit: https://internationaloffroadday.ae/