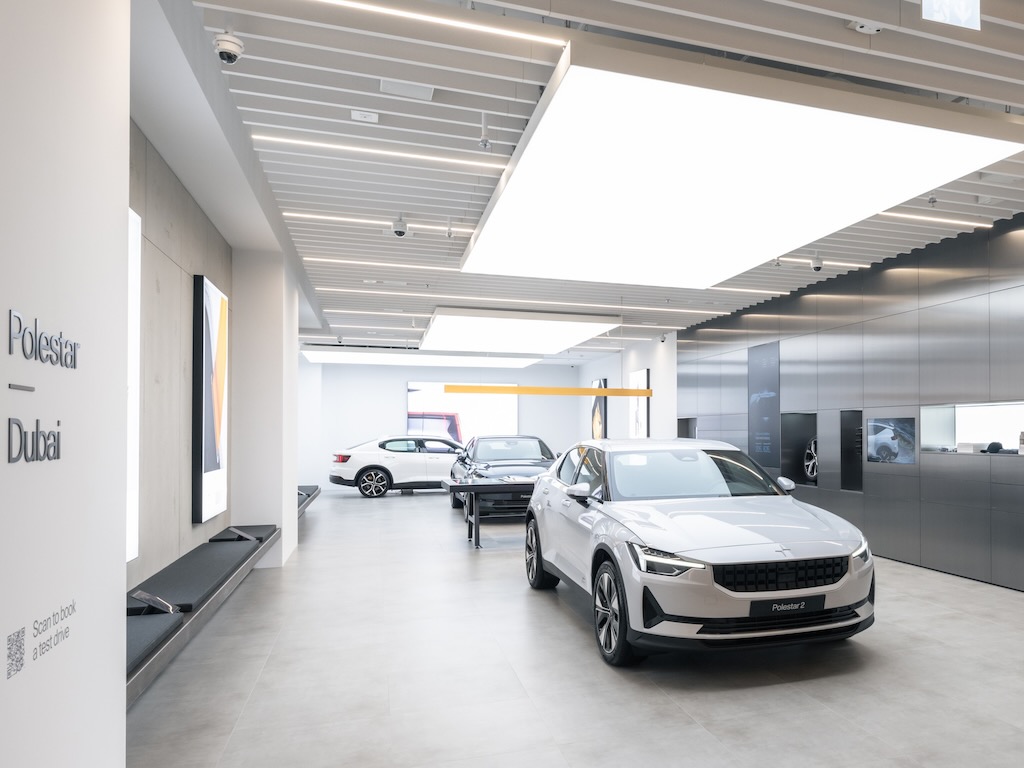 Al-Futtaim Trading Enterprises opens new Polestar Space at Mall of the Emirates
Read Time:
2 Minute, 1 Second
Polestar (Nasdaq: PSNY), the Swedish electric performance car company, and Al Futtaim Trading Enterprises, Polestar's sole dealer representative in the UAE, have opened a state-of-the-art new Polestar Space at the Mall of the Emirates. The new Polestar Space offers more room, more choice, and more features for customers to connect with Polestar, take a test drive and purchase the 100% electric Polestar 2.
Situated on Level 1 of the mall, the new Polestar Space has been expanded to a total floor space of 234 m2 and can accommodate up to three Polestar EVs at a time, in addition to a configuration studio for customers to create their perfect Polestar, as well as two private consultation rooms for one-to-one interactions with Polestar Specialists.
Mohamed Kassem, General Manager for Polestar UAE, says: "The reaction to Polestar in the UAE so far has been positive and amazing, and we're excited to give customers an enhanced experience through the new Polestar Space in Mall of the Emirates. Offering improved service in every way, the new Polestar Space is the perfect setting to showcase the cutting-edge, sustainable design and advanced technologies of Polestar 2, as well as upcoming models to be launched in the future."
The opening of the Polestar Space in Mall of the Emirates follows a highly successful debut year for Polestar in the UAE, as it enjoyed significant interest following the launch of the Polestar 2 in February 2022, as well as global launches of the Polestar 3 electric performance SUV and Polestar electric roadster concept which was displayed in the UAE in February 2023. The activities generated intense interest in the Polestar brand, demonstrating the UAE's readiness for sustainable mobility in a truly premium EV.
The Polestar Space at Mall of the Emirates is open seven days a week from 10:00 to 22:00, where Polestar Specialists are on hand to provide customers with the opportunity to engage with the brand and view and test drive the Polestar 2 electric performance fastback.
The Polestar 2 model range includes three variants with a combination of long- and standard-range batteries as large as 78 kWh, and dual- and single-motor powertrains with as much as 300 kW / 408 hp and 660 Nm.
Polestar 2 reservations and additional details are available at www.polestar.com/en-ae/.