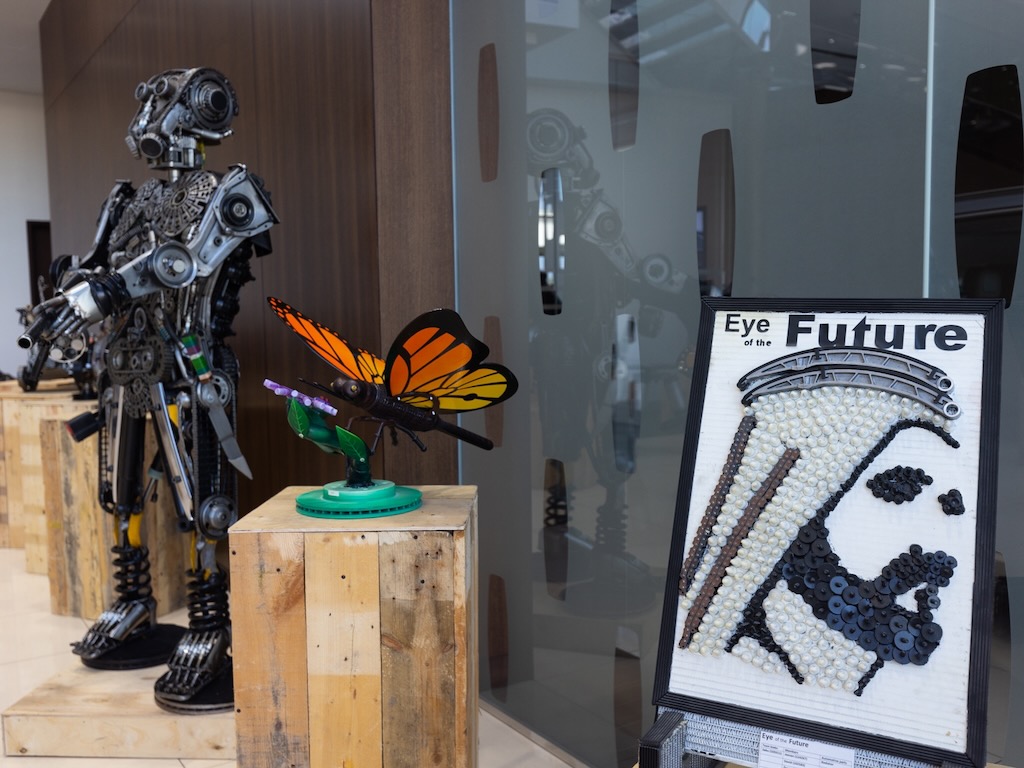 Al Tayer Motors' Unseen Potential Art Exhibit Unveiled by Elena Ford
Read Time:
2 Minute, 6 Second
Al Tayer Motors, one of the UAE's premier automotive dealerships, is staging the third 'Unseen Potential' art exhibit at its Sheikh Zayed Road showroom in Dubai.
Unseen Potential features an amazing display of art created by incredibly talented Al Tayer Motors and Premier Motors technicians from discarded automotive parts and scrap material. They are the outcome of an internal competition held by the company for its technicians.
Ford Motor Company's Chief Customer Experience Officer, Elena Ford kicked off the event, which will be held until February 17, at the ground floor of the showroom and is open to everyone interested in art and cars.
"This exhibition is an impressive example of employee creativity," said Elena Ford, chief customer experience officer. The Al Tayer Motors team is engaging employees in a unique way, further fostering a connection between our vehicles and beautiful works of art."
Speaking about the exhibition, Boulos Massoud, Senior Vice President Aftersales, Al Tayer Motors said, "The third edition of the competition received an overwhelming response from the company's talented technicians who once again proved that they truly have a flair for artworks, creating some remarkable pieces while living two of the company's core values – Quality and Diversity. Fostering a work culture that recognises employees and provides opportunities to display their talents plays a strong role in creating a motivated and happy workforce."
Over 290 technicians from 11 locations across the UAE participated in the two-month long contest. The contest was conceived with the goal of enhancing their planning and teamwork simultaneously highlighting their creativity.
Together the teams created more than 70 art objects from seemingly unusable material using their imagination to tap into unseen potential in the automotive scrap and fashioning unique pieces inspired by nature such as animal figures, insects, flowers and birds, vehicles, musical instruments, robots, and popular culture icons.
Al Tayer Motors has a full calendar of events, which includes a variety of sports tournaments to encourage physical activity, as well an annual wellness program to promote healthy habits and self-care.
These employee engagement initiatives are part of the company's overall strategy to improve staff morale, build team spirit, and provide a fulfilling work experience.
The art pieces can also be viewed via
and via the dealerships social media presences
For more information, please visit:
call 800 MOTORS (668677).