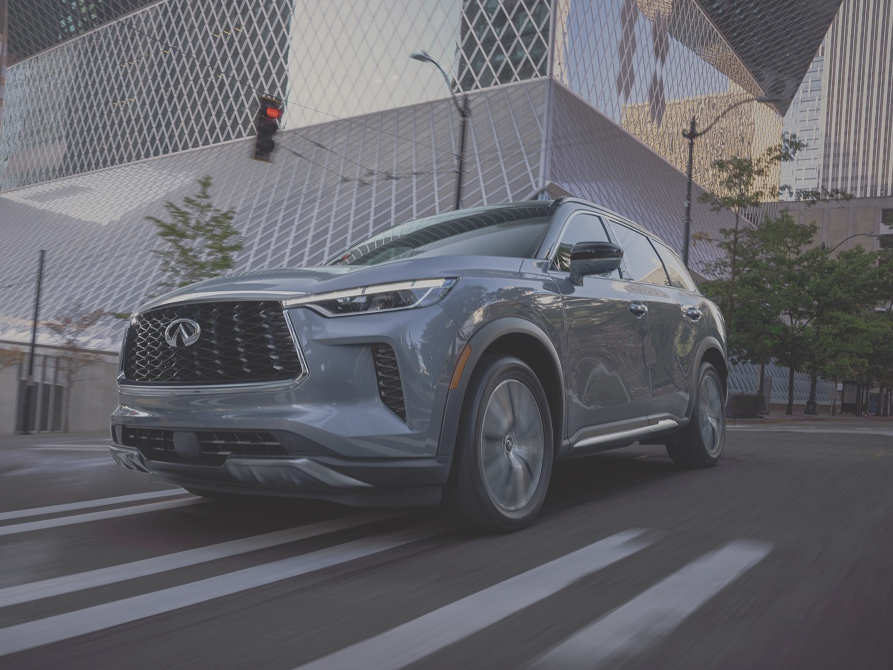 INFINITI QX60: Redefining Automotive Excellence for a Diverse Generation
Read Time:
2 Minute, 5 Second
As everything evolves, so do the expectations of discerning drivers. Amidst that, the INFINITI QX60 emerges as a prime example of automotive excellence, seamlessly combining family-friendly features, executive-class, and a magnetism that captivates the younger generation. Its distinctive qualities that cater to a broad range of drivers set a new standard for versatile luxury.
An All-Encompassing Experience
The soft-edged three-rower is an embodiment of comfort, adaptability, and style. Expertly poised to address manyneeds, its design philosophy transcends conventional boundaries. This flagship SUV is not bound by limitations; it confidently appeals to a diverse demographic, adeptly embracing both family requirements and an alluring charisma that entices the youth.
Driving Delight: Where Thrills and Functionality Converge
With its seamless integration of spirited performance and adaptable capabilities, the QX60 solidifies its position as the typical vehicle for those who demand both exhilaration and practicality. Adding to this dynamic experience, the QX60 incorporates an intelligent All-Wheel Drive system and an award-winning 279-horsepower 3.5-liter V-6 engine and a cutting-edge 9-speed automated transmission.
Bonded Oasis: Spacious Luxury at Its Pinnacle
Functioning as a haven for families, the QX60 boasts an interior that transcends mere transportation. The generous cabin is accurately crafted to cater to the needs of every clan member, ensuring an environment of comfort, entertainment, and safety. Whether embarking on a group road trip or navigating daily routines, the expansive interior effortlessly transforms each journey into a cherished memory. Safety features, including Lane Departure Warning and Prevention, and Blind Spot Warning and Intervention, further reinforce its dedication to well-being.
Youthful Charm Meets Executive Elegance
Aimed at satisfying the dynamic tastes of young adults and business-people alike, the SUV harmonizes elegance and essence. Through its contemporary design language and refined aesthetic, the QX60 radiates an aura of class that resonates deeply with the younger generation. For professionals looking for refined elegance with a hint of style, this vehicle combines a professional look with modern appeal.
A Seamless Companion for the Daily Grind
Acknowledging the demands of the regular 9-5 work schedule, particularly for young professionals, this popular choice is engineered to navigate both bustling city streets and expansive highways, offering fuel efficiency without compromising on performance, resulting in a fusion of convenience and aspiration for those carving the path to success. This everyday ease is further enhanced by the drive mode selector, offering adaptable settings to suit various scenarios.