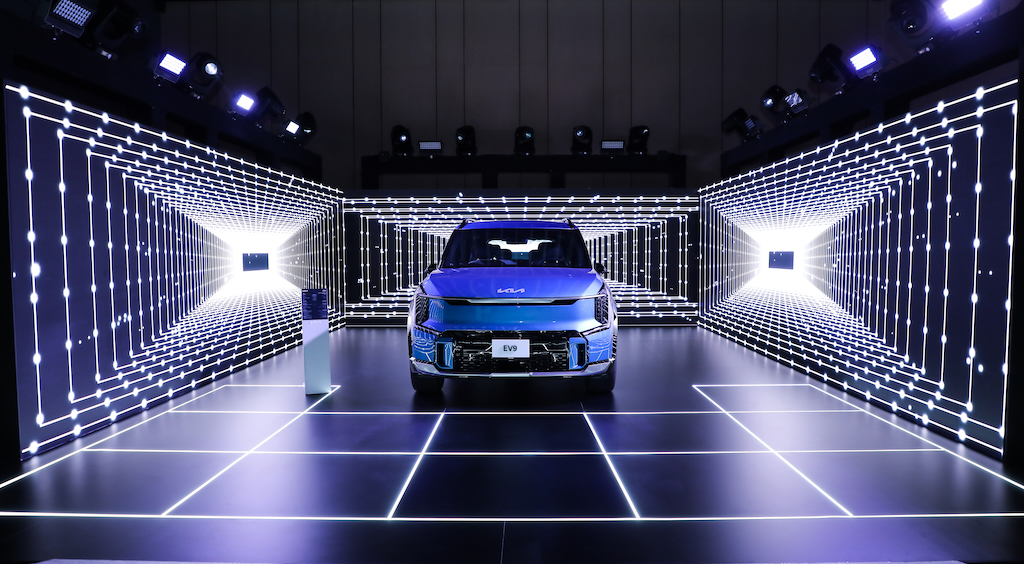 Kia unveils its all-electric EV9 SUV
Today, Kia Middle East and Africa hosted an exclusive preview of the all-new 2024 Kia EV9, a groundbreaking three-row all-electric SUV. The event took place at the prestigious Caesars Palace Dubai, where guests were given an exclusive opportunity to immerse themselves in the future of sustainable mobility.
Kia's relentless dedication to sustainable mobility solutions shines through in the flagship 2024 all-electric Kia EV9, a testament to the brand's commitment to shaping a greener automotive landscape.
The all-electric SUV showcases Kia's seamless integration in crafting exceptional SUV models, further cementing its leadership within the electric vehicle landscape.
The Kia EV9 stands as a testament to Kia's commitment to advancing sustainable mobility solutions, as the flagship of the global long-term strategy, set to make its debut across the MENA region by Q4 2023.