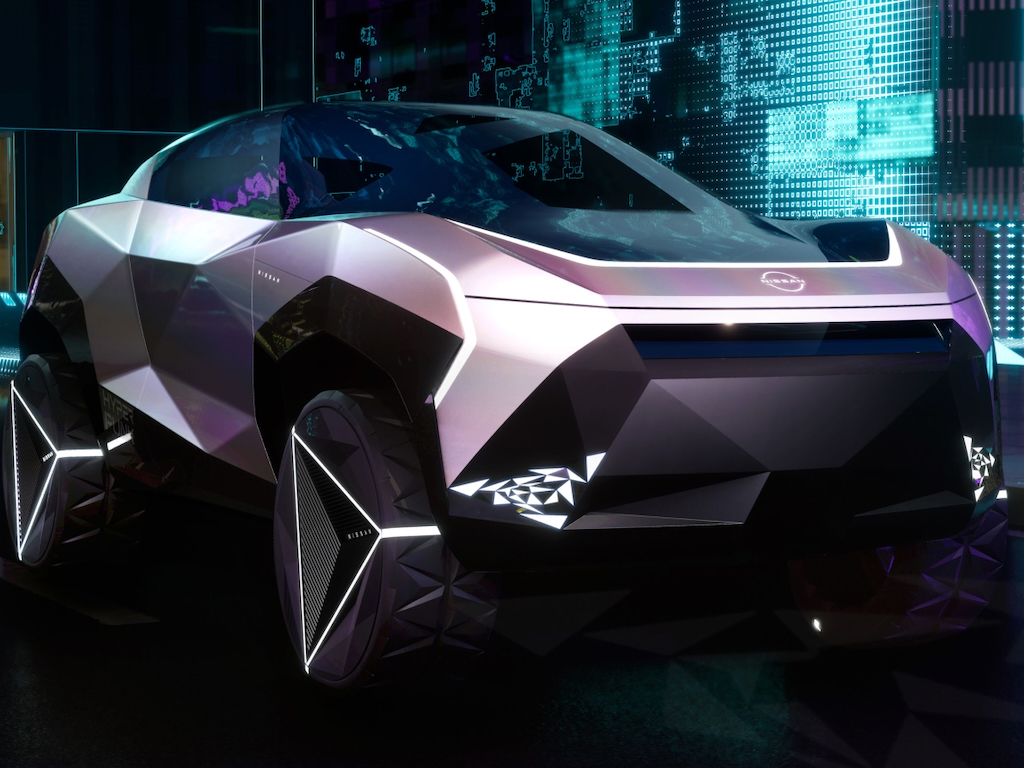 Nissan Unveils The Nissan Hyper Punk Concept, Designed For Content Creators And Artists
Read Time:
2 Minute, 25 Second
Nissan Motor Co. Ltd. today unveiled the fourth member of its series of concept vehicles, the Nissan Hyper Punk, set to make its physical debut at the Japan Mobility Show on October 25.
Starting today, the digital-3D billboard Cross Shinjuku Vision in the Shinjuku district of Tokyo will show off the four EV concept cars, Nissan Hyper Urban, Nissan Hyper Adventure, Nissan Hyper Tourer, and Nissan Hyper Punk, until October 25 to build anticipation for the opening show of the show.
In addition, from October 25, the concept vehicles will become available on the online game Fortnite* under the name "Electrify the World" for further exploration and enjoyment of these special vehicles.
The Nissan Hyper Punk, wrapped in a functional and stylish body style, is an all-electric compact crossover tailored for content creators, influencers, artists, and those who embrace style and innovation.
Offering seamless connections between the virtual/physical and the inside/outside worlds, the Nissan Hyper Punk next-generation crossover inspires self-expression in all worlds. The vehicle's V2X system ensures that users can run and charge their devices anytime and anywhere, while also sharing the vehicle's energy with collaborators and local community events.
Inside, origami-styled elements mirror Japanese taste and create an interior space where digital and art are fused together. For example, the onboard cameras can capture the scenery around the car and use AI to convert tomanga-style scenery or graphic patterns according to the owner's preferences. The imagery can then be projected on a three-screen display arranged around the driver in the cockpit, creating a space where reality and the world of the metaverse are fused together.
Designed as a mobile creative studio, the cabin provides seamless internet connectivity and can link to occupants' devices and creative equipment, enabling users to access information or create on the go. With AI and headrest biosensors, the Nissan Hyper Punk concept can detect the driver's mood and automatically select the right music and lighting, thus boosting the driver's energy and creativity.
With an exterior aesthetic defined by multifaceted and polygonal surfaces, the Nissan Hyper Punk stands out from the crowd especially thanks to the tones in the silver paint that shift depending on viewing angle and light source. The design's superior aerodynamic performance and its bold powerful style, which goes against the minimalist design, represent the user's desire for self-expression and breaking conventional wisdom and Nissan's progressive approach to introducing new technologies and designs.
The highly stable design with compact overhangs and large 23-inch wheels expresses this versatile concept ideal for both city and off-road driving. The headlights, tail lamps, and rear signature emphasize the polygonal shapes and are integrated into the body surface, further accentuating this unique vehicle.
The Nissan Hyper Punk is a vehicle for creativity, whether it be brainstorming publishing.