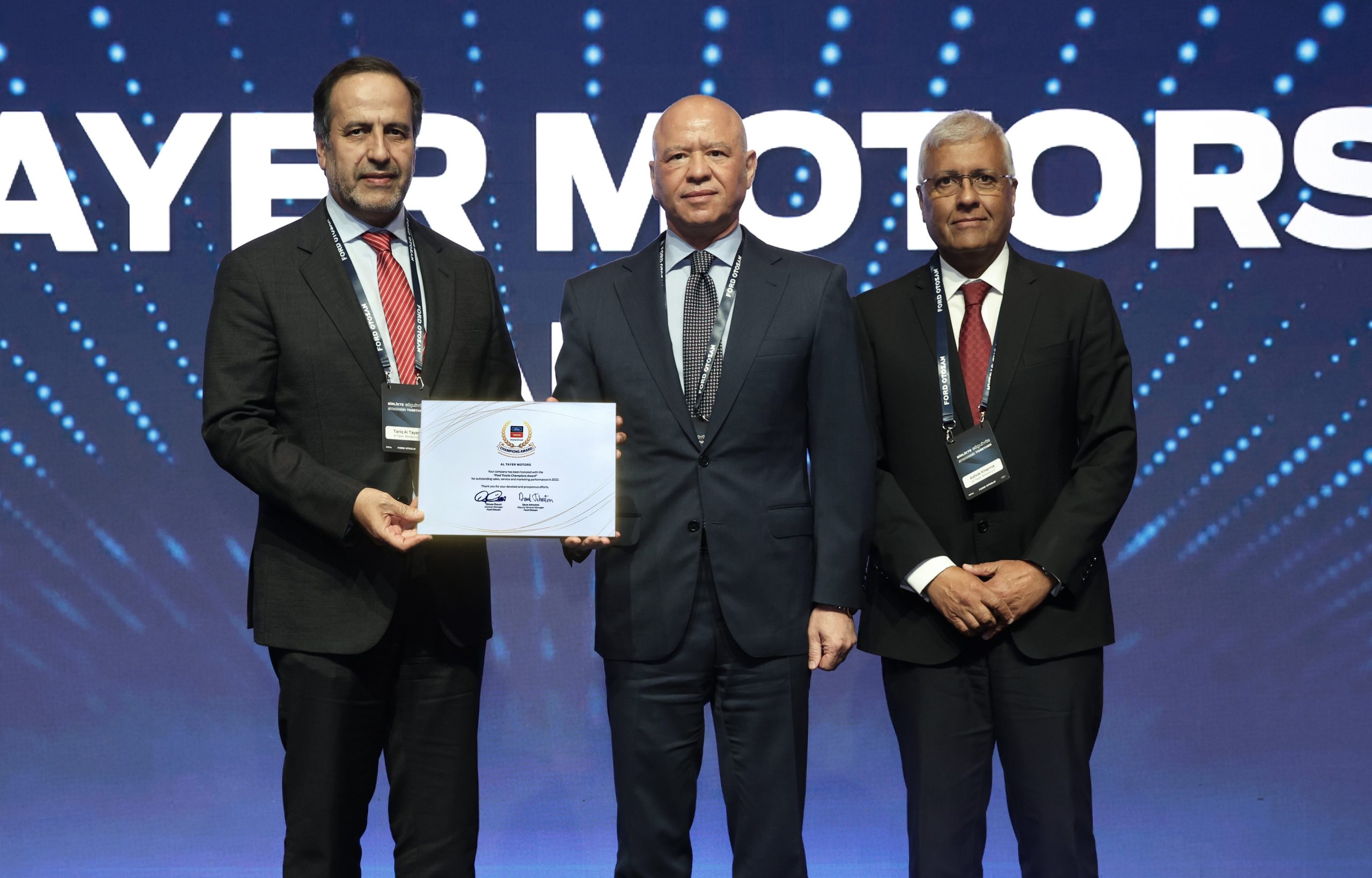 Al Tayer Motors Wins Ford Trucks Champions Award for Fifth time
Read Time:
1 Minute, 48 Second
Al Tayer Motors, the official Ford Trucks importer-dealer in the United Arab Emirates, is the only Middle East distributor to win the prestigious Champions Award 2022 for its outstanding performance in Customer Satisfaction, Sales, After-Sales Services, and Marketing.
The award win comes even as Al Tayer Motors records a strong year for its trucks business in 2022 with a sales growth of more than 11% over 2021, and recently opened a state-of-the-art 2700 square metre 3S (Sales, Service and Spare parts) facility for the brand in the strategically located Dubai Investments Park area.
"Winning the Champions Award from Ford Trucks for the fifth time is an extraordinary milestone. It underlines the commitment of the entire team in promoting the brand and providing exceptional services to our customers across the UAE. As a major player in this energetic region, we actively contribute to driving growth by providing efficient and cost-effective transportation solutions that keep big industries in motion. We are proud to be at the forefront of this dynamic landscape," said Ashok Khanna, Chief Executive Officer of Al Tayer Motors.
The dealership delivered a solid performance throughout 2022 with major wins in the Construction, Oil & Gas, and Logistics segments while maintaining its presence in the Waste Management segment.
As Ford Trucks, the global brand of Ford Otosan, we highly prioritize enhancing our customers' efficiency and fostering long-term partnerships built on collaborative value creation with our business partners. Over the span of nearly 10 years of collaboration with Al Tayer Motors, we have consistently delivered dependable and competitive products and services, resulting in substantial value for our customers in Dubai. Our shared vision and goals with the Al Tayer family have solidified our long-standing alliance and underscored our commitment to creating mutual value. As we look forward to many more years of this invaluable partnership, we remain dedicated to providing our customers with increased efficiency, enhanced performance, and state-of-the-art technologies," said Ford Trucks Leader Emrah Duman.
Al Tayer Motors retails the full range of commercial vehicles in the UAE including the Construction series, Road series as well as Tractors.