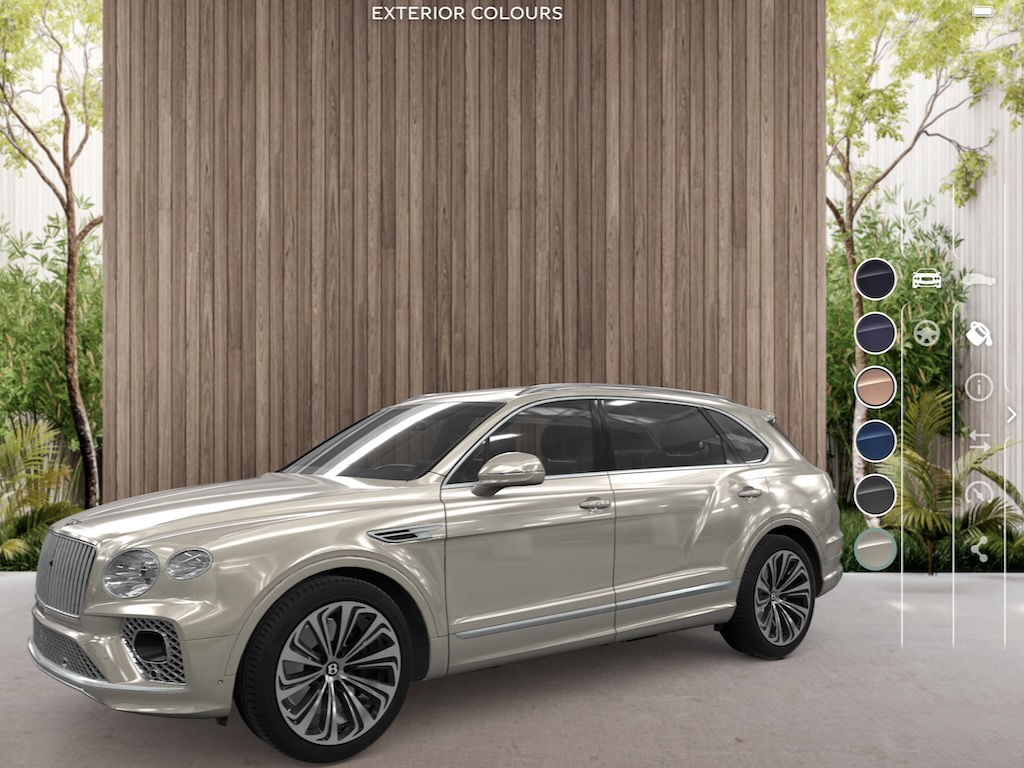 EXPLORE THE WORLD IN YOUR OWN BENTAYGA EWB
Read Time:
1 Minute, 28 Second
Customers and enthusiasts can now explore the Bentayga Extended Wheelbase (EWB) and take it for a virtual drive in a real-life location of their choice, or simply check how it looks on their driveway.
Bentley has launched a new Augmented Reality app to showcase the world's finest luxury SUV. Exterior paints, leather colour and cabin styles can all be changed to produce your own personally commissioned Bentayga EWB.
However, if you cannot choose, two preset specifications have been made to represent the two key characteristics of the Bentayga EWB – luxury and performance, combined in the archetypal Bentley harmony of polarities. The 'Luxury' specification is a Rose Gold exterior, with an interior finished in Porpoise and Linen hide.
In contrast, the 'Performance' specification has a Grey Violet exterior with Damson and Linen leather accented with contrast stitching. Both configurations showcase the Azure Specification, Rear Seat Entertainment, Bentley Diamond Illumination and the new lofted quilting design around the cabin. The 'Performance' specification also features the contemporary Blackline Specification.
The application uses the latest Augmented Reality technologies and is amongst the most advanced in the automotive industry. As well as choosing multiple specifications, users can change the size of the car, viewing it on a tabletop or scaling up to a full-size simulation. Users are also able to take the Bentayga EWB on an augmented reality test drive, in third person view.
The Bentayga EWB AR Visualiser also provides a link to the extensive Bentley Configurator leading to over 24 billion different specification combinations. Hotspots provide further detail in to the new feature content for the Bentayga EWB.
The Bentayga EWB AR app is available via the links below: