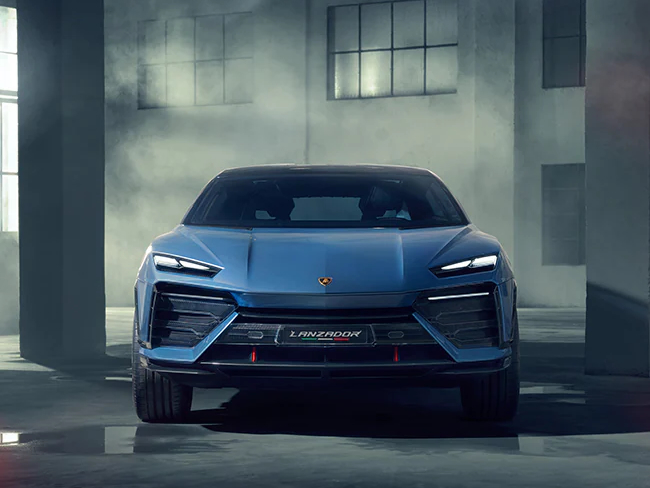 LAMBORGHINI UNVEILS THE LANZADOR: FUTURE ELECTRIC EMOTION
Read Time:
1 Minute, 45 Second
Lamborghini unveiled its concept car Lanzador at Monterey Car Week, a preview of the brand's fourth model, which is planned for 2028. The Lanzador is an electric Gran Turismo 2+2 concept car that marks a significant step towards Lamborghini's decarbonization and electrification goals.
The Lanzador has a rebellious and futuristic design that retains Lamborghini's unmistakable DNA. It is powered by two electric motors, one for each axle, which provide all-wheel drive and efficiency in all driving conditions. The driver can independently adjust the control systems while on the road, creating their own individual profile to best express their driving needs.
The Lanzador also features a new version of Lamborghini's driving dynamics control system, LDVI, which gives drivers the utmost freedom of customization. Active Aerodynamics is another key feature of the Lanzador, employed in the front and rear to maximize aerodynamic efficiency in the different driving modes.
The interior of the Lanzador is a truly futuristic space that incorporates Lamborghini's "Feel like a pilot" approach. The driver and passenger are accommodated in an ergonomic environment, with a light, slim control panel that makes it possible to actively modify the car's behavior while driving. The sustainable materials used for the interior, such as merino wool and regenerated carbon fiber, demonstrate Lamborghini's commitment to reducing its environmental impact.
The Lanzador represents a true milestone for Lamborghini as the company continues actively working to electrify its entire range of vehicles and to achieve decarbonization. It is a bold and innovative car that previews the future of luxury electric cars.
Here are some additional details about the Lanzador:
It has a peak power of over one megawatt (1341 horsepower).
It can accelerate from 0 to 60 mph in less than 2.5 seconds.
It has a top speed of over 200 mph.
It has a range of over 300 miles on a single charge.
It is made with sustainable materials, such as merino wool and regenerated carbon fiber.
The Lanzador is a preview of the future of Lamborghini, and it is sure to turn heads when it goes on sale in 2028.