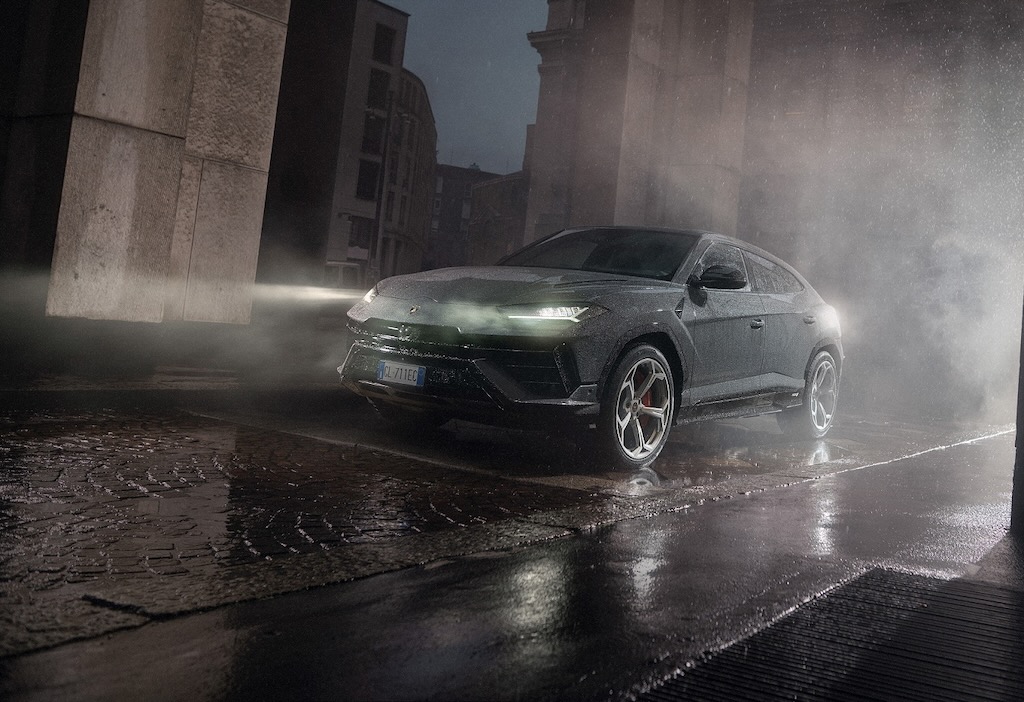 Lamborghini Urus S worldwide deliveries start, offers performance, luxury, and versatility
Read Time:
1 Minute, 59 Second
Deliveries have started into markets worldwide of the new Lamborghini Urus S, the replacement for the original Urus and the sister of the new Urus Performante. The Urus S is powerful, sophisticated and versatile on all roads and in all conditions: it is the ultimate lifestyle Super SUV.
The Urus S makes specific, sophisticated enhancements on the design front that bolster its blend of sporty personality and refined style, ensuring that it is unmistakable in any setting. A significantly broader choice of colours and finishes is offered compared to the original Urus, including rims, style packages, and interior and exterior details, opening up a comprehensive range of customisation opportunities that goes from totally understated style to all-out sportiness.
The new front bumper with more graceful lines includes a stainless steel skidplate with matt black coating, complemented by the glossy black details on the front grille, bumpers and side skirts: five further Style Package configuration options incorporating body colour, gloss black, and carbon fiber components with gloss and matt finishes, allow owners to choose their preferred combinations.
"This is an eloquent Lamborghini Urus design: by elevating the Urus S' looks, born from the sportiest proportions in the SUV segment, we're emphasising its stylish but dynamic nature and offering greater opportunities for our customers to customise their vehicles. Clients can choose between more than 60 colours for the exterior, and new shades of interior leathers have been introduced to highlight the Urus S' sophisticated lines, reasserting Lamborghini's trend-setting status when it comes to colours and materials," affirmed Mitja Borkert, Head of Design at Automobili Lamborghini.
The selection of interior colours and finishes has been completely overhauled. The new Bicoloure Sportivo and Bicoloure Sophisticated options both feature the new Performante trim, with stitching in a special new pattern. The Bicoloure Sportivo option has been given an even sportier look, with fresh use of colour flashes.
Meanwhile the Sophisticated dual-colour leather upholstery combines black leather with new contrasting colour options, including the refined new Blu Leandro (Leandro Blue) and Verde Aura (Aura Green) as well as tan, cream and brown.
The new Urus S gives customers the opportunity to fully customize their vehicles to suit their individual styles. The new colour combinations and finishes underscore the Urus S' superior performance levels while delivering a sense of polished, timeless luxury.